Doctors Consulting At This Location
Doctors Consulting At This Location
Dr. Denise Powell – Principal General Practitioner and Practice Owner
In 2017, I will have been a doctor for 40 years. For the majority of these years, I have practiced in Bundaberg and District. So the area is and always will be very much home. My ancestors on both sides immigrated and settled in the area. My mother's family came from Denmark in the 1860's and my father's family came from Wales later that century. My children and grandchildren now live here.
My primary schooling was at local state schools in various towns throughout central Queensland, due to my father's work as an engineman with Queensland Government Railway. I attended Bundaberg State High for my secondary schooling and then attended the University of Queensland, where I obtained my Medical degree. I graduated with an M.B.B.S (First Class Honours) and undertook my junior doctor training at the Royal Brisbane Hospital.
My post graduate qualifications have largely been obtained by distance education from various Universities. I obtained these whilst working and raising a family and more latterly a "grand" family. My post graduate qualifications include; a Master's degree in Family Medicine, a Graduate Diploma in Human Nutrition and Graduate Certificates in health professional education, applied science and breast ultrasound.
I have a fellowship to the Royal Australian College of General Practitioners as well as a Fellowship to the Australasian Society of Breast Physicians.
My current medical interests include teaching, training, assessing and mentoring doctors and other health professionals. I am a Senior Lecturer in General Practice at UQ Rural Clinical School and I am an accredited trainer for the General Practice Training Consortia. I also train medical students from many other Universities.
I work at the Breast Screen unit as a Visiting Medical Officer where I do clinical assessments as well as read mammograms and perform biopsy procedures. My work with women on their initial breast cancer diagnosis has taught me a lot about the resilience of the human spirit.
My hobbies include social cycling and growing exotic and native fruits. I have ridden my bicycle in some of the areas of Australia and overseas countries where my plants originate from and I hope to see many more!
I would like to acknowledge the enormous contribution that my staff and colleagues, as well as you, make to my continuing enthusiasm for Millbank Medical Practice and now See Street Practice as well.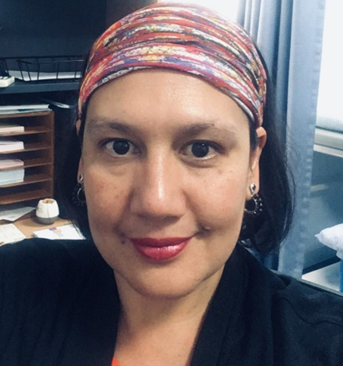 Dr Fionna Hadden
Dr Fionna Hadden obtained her medical degree from the University of Queensland in 2004 after completing undergraduate studies in anatomy, psychology and sociology.
She completed her junior doctor training in Rockhampton and, after an additional 18 months of training, qualified as a GP Anaesthetist,
Fionna moved to Stanthorpe in 2008 and worked at Stanthorpe Hospital as a Senior Medical Officer.
In 2014 Dr Hadden obtained her Fellowship of the Australian College of General Practitioners. She has always enjoyed the variety provided by working in primary care and has a particular interest in helping her patients maintain wellness across the lifespan rather than just treating disease.
Since moving to Bundaberg she continues to be involved in training medical students and GP Registrars and has been working with the local Primary Health Network as GP Liaison Officer.
Dr Hadden's hobbies include anything related to food, experiencing the world through travel, books and live music, yoga as a practice for mental and physical balance and, funnily enough for someone whose enthusiasm far outstrips their athleticism, undertaking outdoor physical challenges. She is also constantly learning from her dogs, cats, chicken and duck how to enjoy life more!
Dr Ik Bae
Dr Bae completed his special skills training as a specialist GP in early 2019.
Dr Bae has graduated in the University of Queensland - MBBS and has previously lived in Canada and Korea. He has worked with Bundaberg Base Hospital since early 2014.
As the father of young children he naturally has a particular interest in child health. He is also one of our skin doctors and covers all aspects of skin cancer diagnosis and treatments.
Dr Bae and his wife have three beautiful children and they call Bundaberg their home. He enjoys playing soccer with the local club and his family cheering him on.
Dr David Mildenhall
Dr David Mildenhall moved to Queensland from Adelaide with his wife in 2012 and later to Bundaberg in 2014 to complete his medical degree through the University Of Queensland. Dr David has enjoyed working at the Bundaberg Base Hospital and in the surrounding hospitals in the Wide-Bay area in the last few years.
In his previous life Dr David was a student of mathematics, a handy-man, a builder's labourer and then completed a Bachelor in Laboratory Medicine and worked for a couple of years as a medical scientist in microbiology in the Royal Adelaide Hospital.
Recently he has completed a Diploma in Child Health and is passionate about working with children and improving their health outcomes.
Dr Mildenhall's hobbies include cooking, hiking, fishing and spending time with family.
Dr Paul Triggs
Dr Paul Triggs grew up in Cordalba before moving to Brisbane to commence his university studies.
He graduated in medicine from the University of Queensland in 2002, and completed his residency years at Redcliffe Hospital before commencing specialist training in orthopaedics.
He spent 5 years training as a GP in rural locations before receiving his specialist fellowship.
He has since spent 18 months working as a psychiatry registrar at Gold Coast University Hospital.
He has been involved in medical student training at Newcastle University, and has more recently been involved in medical student examinations, both writing exam questions and examining students for the University of Queensland.
With a previous degree in physiotherapy and having worked in orthopaedics, Dr Triggs has unique experience and expertise in treating all types of acute and chronic musculoskeletal and spinal pain.
His other interests include mental health, diabetes and obesity management. He has completed training with the world obesity federation, and recently been selected as one of 14 Australians to train as a specialist in obesity management.
ent.
Dr Lizzy Lennox
Dr Lizzy Lennox graduated from the University of Newcastle in 2015, and moved back to her home state of Queensland to undertake her intern and resident years at Gold Coast University Hospital. She moved to GP after training in anatomical pathology and histopathology.
Dr Lizzy has strong ties to the rural community. having spent most of her life in rural areas. She is currently training in rural and remote medicine.
Her background in exercise physiology, fostered a special interest in obesity management. She is currently one of 14 Australian doctors qualified under the World Obesity Council.
Dr Kim Gidall
Dr Kim Gidall is an Australian citizen but was born in New Zealand. She moved to Australia in 1998. Kim has now been a GP in Bundaberg for over 20 years.
She is passionate about medicine and people. Prior to being accepted into the Otago medical school in Dunedin, New Zealand. Kim achieved a Bachelor of Science degree in psychology and zoology. Her family always joked that this meant she was qualified to talk nicely to animals. Kim is a fellow of the Royal Australian College of General Practitioners.
Kim enjoys volunteering at the Bundaberg Playhouse Theatre costume department, losing at trivia, walking her fur family, swimming, kayaking and is a member of the rainbow choir
Kim also has roles with the Primary Health Network as a GP editor of Health Pathways and the University of Queensland as Primary Care workforce lead for the Regional Training Hub.
Dr Gavin Kuan
Dr Gavin Kuan joined Millbank Medical Practice as a third year registrar in November 2021.
He came from Singapore to Australia in 2004. He has completed his Bachelor of Medical Sciences (1st class honours) in UWA in 2007, and his medical degree from Flinders University in 2013.
Dr Kuan started his medical internship in Bundaberg and looks forward to settling down in Bundy once he attains his fellowship.
His special interests in medicine includes managing chronic health conditions, as well as skin cancer management.
He enjoys spending time with friends playing pool and when he's not busy studying to further his education he relaxes playing video games
Dr Marc Burton
Dr Marc Burton, studied at University of QLD doing the final 2 years in Bundaberg, graduating in 2018 with MD. Completing his Masters of Public Health through UQ in 2019 and finishing his internship and residency years in Bundaberg Base Hospital.
Doctor Burton completed a Mental Health Advanced Training Skills year in Bundaberg Mental Health Service in 2021. Dr Burton is passionate about empowering and dignifying people who experience mental health difficulties. Understanding the related stigma around mental health and breaking down barriers.
With a special interest in Preventative Health, he is able to help people through discussion and advice, really getting to know and understand his patients to avoid the need for a scalpel or expensive medicines.
Previously Dr Burton worked as a veterinarian in QLD and the UK. He grew tired with the clientele not laughing at his jokes so moved to humans, he's always ready to have a laugh.
Dr Burton is married to his beautiful wife, and has two dogs, three cats, five chickens and they run his home.
Establish You Practice Here
Millbank Medical Practice doctors work with, not for Millbank Medical Practice running their own practices from the comfort of a modern, well established, supportive practice while they practice medicine with complete clinical sovereignty.
Contact Katrina Pyle on 07 4131 9090 for further information.