Welcome to Millbank Medical Practice
Our practice is committed to providing you with the best possible medical care. We have worked to provide a full range of services and have highly trained and knowledgeable staff. Please do not hesitate to ask us any questions, about your medical care, health problems, maintenance of your health or even about starting towards a new healthcare journey.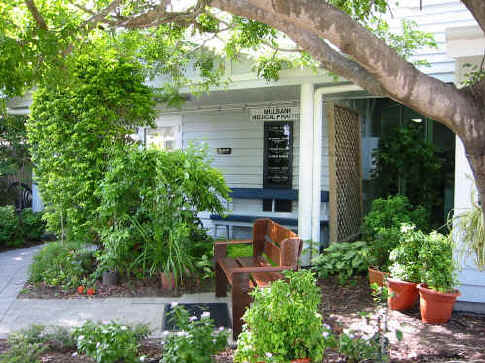 Millbank Medical Practice is not only focused on patient care but on developing training and mentoring future General Practice Doctors.
Our Logo
We chose the leaf because; (the large leaf) represents our practice commitment to providing nourishment, protection and energy to your health care (the tree not shown in the logo). It shows that all types, (the smaller leaves) are part of our practice and there is always room for more. More patients, more doctors and more staff – are all welcome. The various shades of green represent our long standing commitment to the environment. Our trees and gardens are much appreciated by our patients and staff. We recycle as much as possible here at Millbank Medical Practice. Doctors in our practice even recycle our shredded paper and re-use it as garden compost and for nests for chooks. Our next project in our commitment to the environment, is a worm farm and compost bin.