Doctors & Allied Health
Doctors
Dr. Denise Powell – Principal General Practitioner and Practice Owner
In 2017, I will have been a doctor for 40 years. For the majority of these years, I have practiced in Bundaberg and District. So the area is and always will be very much home. My ancestors on both sides immigrated and settled in the area. My mother's family came from Denmark in the 1860's and my father's family came from Wales later that century. My children and grandchildren now live here.
My primary schooling was at local state schools in various towns throughout central Queensland, due to my father's work as an engineman with Queensland Government Railway. I attended Bundaberg State High for my secondary schooling and then attended the University of Queensland, where I obtained my Medical degree. I graduated with an M.B.B.S (First Class Honours) and undertook my junior doctor training at the Royal Brisbane Hospital.
My post graduate qualifications have largely been obtained by distance education from various Universities. I obtained these whilst working and raising a family and more latterly a "grand" family. My post graduate qualifications include; a Master's degree in Family Medicine, a Graduate Diploma in Human Nutrition and Graduate Certificates in health professional education, applied science and breast ultrasound.
I have a fellowship to the Royal Australian College of General Practitioners as well as a Fellowship to the Australasian Society of Breast Physicians.
My current medical interests include teaching, training, assessing and mentoring doctors and other health professionals. I am a Senior Lecturer in General Practice at UQ Rural Clinical School and I am an accredited trainer for the General Practice Training Consortia. I also train medical students from many other Universities.
I work at the Breast Screen unit as a Visiting Medical Officer where I do clinical assessments as well as read mammograms and perform biopsy procedures. My work with women on their initial breast cancer diagnosis has taught me a lot about the resilience of the human spirit.
My hobbies include social cycling and growing exotic and native fruits. I have ridden my bicycle in some of the areas of Australia and overseas countries where my plants originate from and I hope to see many more!
I would like to acknowledge the enormous contribution that my staff and colleagues, as well as you, make to my continuing enthusiasm for Millbank Medical Practice and now See Street Practice as well.
Dr Fionna Hadden - Millbank Medical Practice
Dr Fionna Hadden obtained her medical degree from the University of Queensland in 2004 after completing undergraduate studies in anatomy, psychology and sociology.
She completed her junior doctor training in Rockhampton and during this time particularly enjoyed working in emergency, paediatrics, palliative care and anaesthetics. Then, after an additional 18 months of anaesthetic training to qualify her to work as a GP Anaesthetist, Fionna moved to Stanthorpe in 2008.
She worked at Stanthorpe Hospital as a Senior Medical Officer, providing outpatient and inpatient care across a wide range of disciplines, while completing her post-graduate studies and gained practical experience at general practice clinics in both Stanthorpe and Inglewood.
During her time in Stanthorpe Dr Hadden was heavily involved in medical student education and is deeply passionate about providing the next generation of health practitioners with positive experiences in rural practice and hopefully encouraging them to enter into it themselves.
In 2014 Dr Hadden obtained her Fellowship of the Australian College of General Practitioners. She has always enjoyed the variety provided by working in primary care and has a particular interest in helping her patients maintain wellness across the lifespan rather than just treating disease. She is now undertaking further study with the Australian College of Nutritional and Environmental Medicine in order to better provide holistic care to all of her patients.
Dr Hadden's hobbies include anything related to food, experiencing the world through travel, books and live music, yoga as a practice for mental and physical balance and, funnily enough for someone whose enthusiasm far outstrips their athleticism, undertaking outdoor physical challenges. She is also constantly learning from her dogs and cats and young nephews how to enjoy life more!
Dr Kathryn Lowrie - See Street Surgery
Dr Lowrie joined See Street Surgery full time as a 2nd year registrar from March 2018.
Dr Lowrie graduated 2010 Aberdeen University, UK.
Dr Lowrie has a background of emergency medicine prior to GP training and a special interest women and children's health
Dr Ik Bae- Millbank Medical Practice
Dr Ik Bae joined Millbank Medical Practice as a 1st year registrar in January 2017. Dr Bae is currently undertaking special skills training to progress his training as a specialist GP and will return to us in October 2018.
Dr Bae has graduated in the University of Queensland – MBBS and has previously lived in Canadian and Korea. He has been working in Bundaberg Base Hospital since early 2014 and grown fond of this town. He enjoys playing soccer with local club.
Dr Josiah Manteit - See Street Surgery
Dr Manteit joined Millbank Medical Practice as a 1st year registrar in March 2017. Dr Manteit originally from Brisbane, has worked at the Bundaberg Base Hospital for the last few years across all areas of the hospital and has a special interest in musculoskeletal and sport medicine.
Dr Manteit enjoys recreational activities such as golf and touch football. He has represented QLD and Australia in touch football. Dr Manteit is currently undertaking special skills training to progress his training as a specialist GP and will return to us in October 2018.
Dr David Mildenhall - Millbank Medical Practice
Dr David Mildenhall moved to Queensland from Adelaide with his wife in 2012 and later to Bundaberg in 2014 to complete his medical degree through the University Of Queensland. Dr David has enjoyed working at the Bundaberg Base Hospital and in the surrounding hospitals in the Wide-Bay area in the last few years.
In his previous life Dr David was a student of mathematics, a handy-man, a builder's labourer and then completed a Bachelor in Laboratory Medicine and worked for a couple of years as a medical scientist in microbiology in the Royal Adelaide Hospital.
Recently he has completed a Diploma in Child Health and is passionate about working with children and improving their health outcomes.
Dr Mildenhall's hobbies include cooking, hiking, fishing and spending time with family.
Allied Health
Astrid Clancy (Audiologist) - Millbank Medical Practice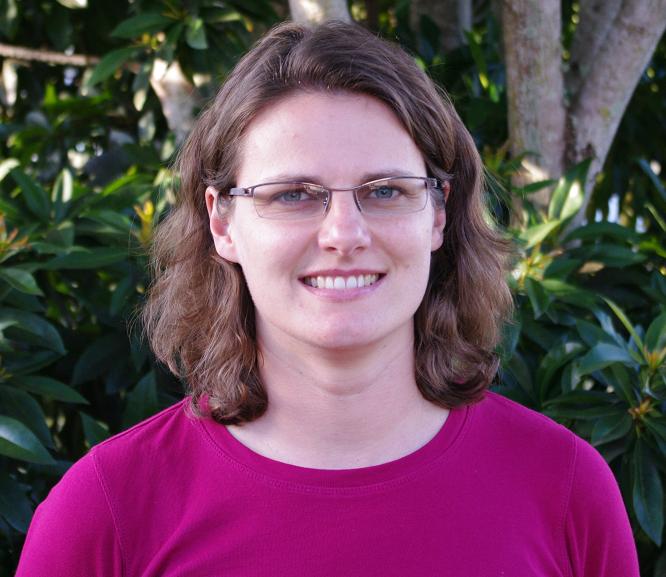 Astrid completed a Masters in Clinical Audiology in 1999 at the University of QLD and worked as an Audiologist for 3 years in Toowoomba before moving to work in Bundaberg in 2003.
Before working at Millbank Medical Practice Astrid fitted Hearing Aids and other devices to assist people with their hearing difficulties and she has seen a huge improvement in the technology and options available.
Astrid has worked with both adults and children, particularly assisting people with severe hearing losses to optimise communication by using different tactics and strategies.
Astrid has been involved in Indigenous outreach work and has experience with tinnitus management counselling.
Astrid has 3 young sons and is aware of how listening and hearing impacts on education, and so has developed an interest in Auditory Processing Assessment and remediation.
Astrid is acutely aware of the importance of access to Audiology Assessment and services to ensure that children have optimal hearing for speech and language development, and for all age groups to address the impact of hearing loss on relationships, education and employment.
Job Opportunities
Millbank Medical Practice and See Street Surgery is looking for full time or part time doctors to join our practice.
If you are a GP with a special interest in teaching and mentoring, we have a lot to offer you. We are very supportive of the need for flexible hours for many practitioners. We have a proven track record in assisting GP's develop and set up special interest areas.
We also have the full spectrum of general practice patients for those who love the variety and challenge.
Contact Katrina Pyle on 07 4131 9090
07 4131 9090 for further information.